There are some widely known destinations that everybody knows and is familiar with. And then, on the other hand, there are a plethora of hidden treasures that mustn't be overlooked at any cost.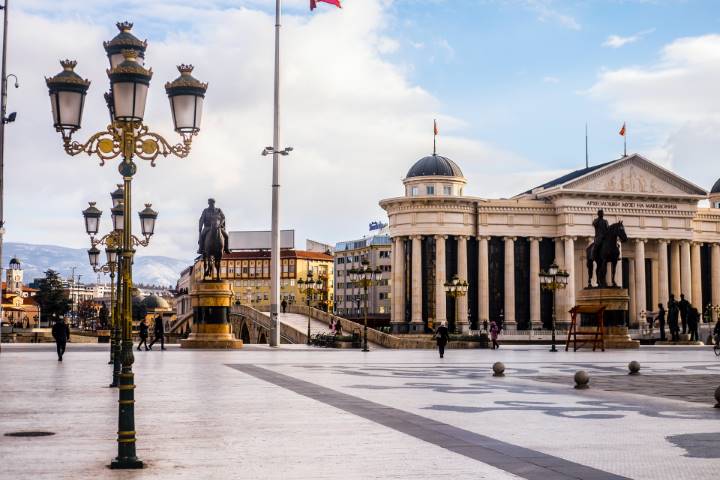 One of those places is North Macedonia for sure. This breathtaking country is part Mediterranean, part Balkan and over the centuries, it has been influenced by Greek, Roman, Albanian and Ottoman culture.
Furthermore, it is a destination filled with wonderful historic sites, and you can also stumble upon idyllic, lovely villages that remained unchanged. North Macedonia is an astonishing Balkan country that represents a perfect blend of modern and archaic. Let's take a look at what it has to offer!
What You Must See In North Macedonia?
Canyon Matka
Located only seventeen kilometers southwest of the North Macedonian capital, this canyon is an astonishing day trip from Skopje. Namely, Matka Lake is surrounded by the precipitant walls of a dramatic gill, and it represents an unforgettable experience for anyone who is a huge nature lover.
Generally speaking, a lot of tourists come to this place to rent a boat that is going to help them visit all the caves nearby and indulge in delicious food at the Canyon Matka Hotel and restaurant.
Moreover, this canyon comes with ten caves, as well as a couple of rock formations and cracks. Probably the most breathtaking one is Vrelo Cave that represents the deepest underwater cave in Europe. Further, it is also home to over seventy species of butterfly.
Skopje
Although it may not be as popular as Paris, London, Rome, or any other European city, this capital is for sure one of the most eclectic cities in Europe. Namely, Skopje did everything possible to modernize itself and welcome new culture in the form of bridges, museums, fountains, and statuary. On the other hand, it has managed to successfully preserve its history in places such as Sveti Spas Church, Kameni Most (Stone Bridge), wonderful old Turkish marketplace Carsija, Tvrdina Kale Fortress, etc.
Another thing worth mentioning that is going to surely pique the interest of anyone who loves to have fun is the fact that North Macedonian's capital has a dynamic, unforgettable nightlife that must be experienced for sure!
Don't Forget To Go Here Too!
Vodno
Vodno represents the recreational center that frequently hosts over 700,000 people. One of its best traits is the fact that it's really close to the center of North Macedonian's capital. In approximately thirty minutes, you will find yourself in the epicenter of serenity forgetting the city bustle.
The hiking trails cut right and left are going to take tourists on a relatively challenging trip to see all the beautiful things that the dense green forest has to offer. Out there you can cycle through the woods, hike or simply enjoy the view if you more into slow-paced activities.
Stobi
If you consider yourself to be a history buff then you should definitely give this place a chance. Namely, Stobi was once the capital of Macedonia Secunda, which represented a province during the Roman reign.
Back then, it was one of the most relevant ancient capitals in this part of Europe because it was lying on the rue that connected the Danube River with the Aegean Sea. In just one hour (if you reside in Skopje) you can get to this place and for only two Euros you will get an opportunity to dive into this ancient world.
Strumica
A lot of travel enthusiasts fell in love with this place due to its breathtaking Byzantine monasteries. Viz, Strumica is situated in the east of North Macedonia. It is surrounded by enchanting waterfalls and mountains.
If you want to go to the city where everything is relatively slow-paced, peaceful, and relaxed, then this is the destination of your dreams. Furthermore, it is home to some of the most beautiful archaeological sites and ruins, for instance, Roman Therma and the Carevi Kuli Fortress.
Frequently, tourists from different parts of the world tend to stop on their way to the vicinal border crossing to Bulgaria, the astonishing historic sights, outstanding countryside, along with Smolare and Kolesino waterfalls somehow "force" them to stay a bit longer.
If you want to be part of a huge and entertaining Strumica Carnival, that it would be recommendable to visit North Macedonia in that period of time. During this event, the entire city comes together to celebrate life, and enjoy the vivacious atmosphere and music.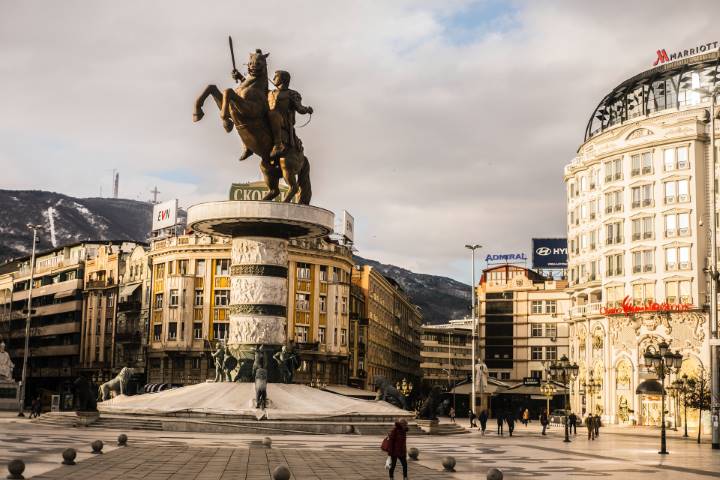 North Macedonia is probably one of the most amazing countries in Europe, however, sadly, very underrated and underpublicized. Still, we hope that somehow we've managed to motivate you to visit this lovely destination with these super-cool recommendations.